Causeway Memories
Help us mark the 50th Anniversary of the Causeway by sharing your memories. Whether you have stories from the original opening ceremony, or memories of significant storms or closures or just want to share funny tidbits from over the years - we want to make your memories a part of the living legacy of the Canso Causeway.
Got to the Submission Form to post your thoughts.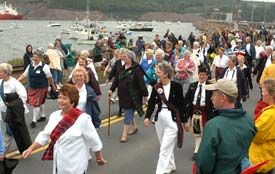 Click on the Message Board to view memories submitted by others.